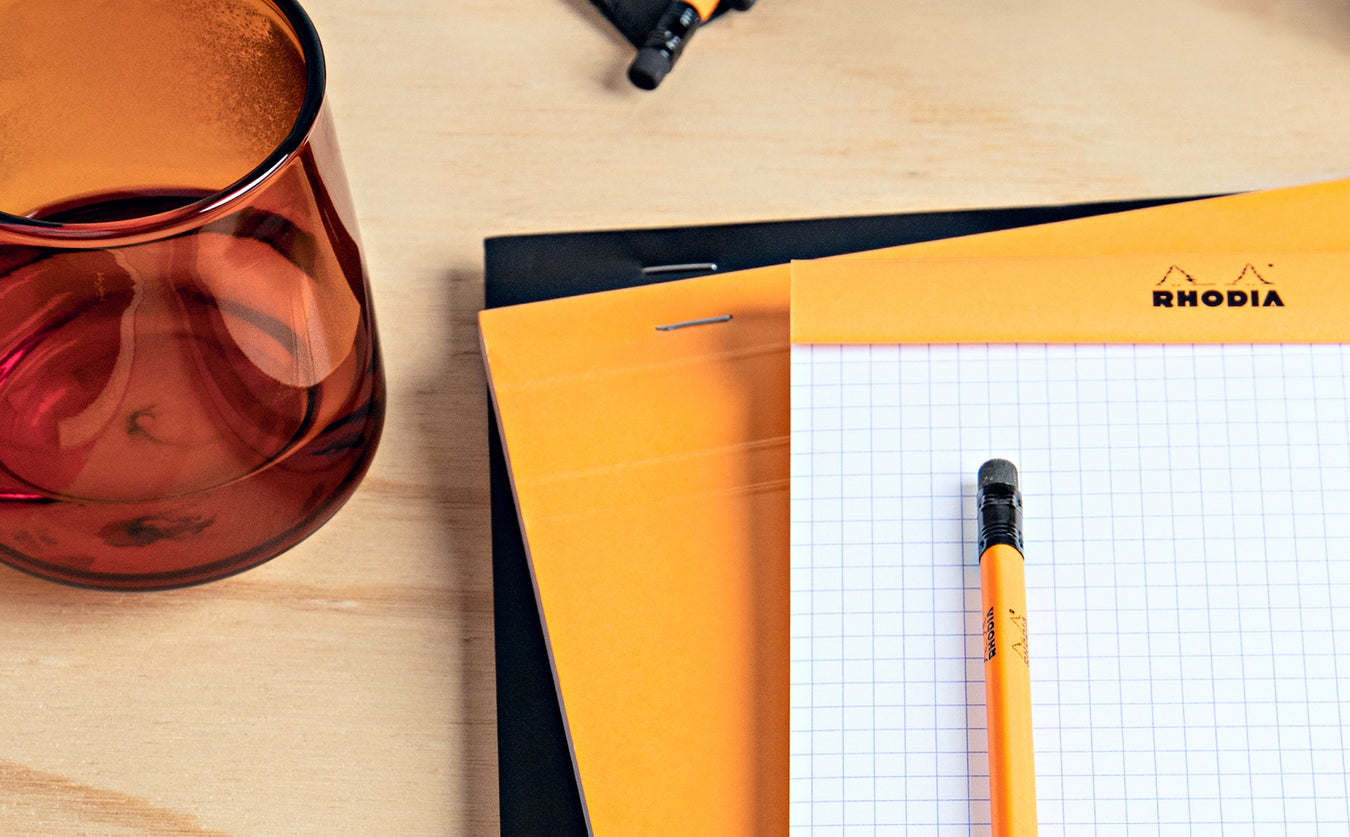 Rhodia by Clairefontaine
Rhodia is known for high quality, exacting standards and timeless design. It is closely associated with creativity and innovation coupled with tradition.
These economical pads are a favorite of artists & designers, writers, notebook fans and people who like to use graph paper for notes, sketching and hand drafting. People love them for their grids, smooth paper & iconic cover. Orange since 1934.